3 reasons to bring your probiotic cleaners on holiday.
Whether you're sipping cocktails on a a beach in the Costa Del Sol or lighting campfires in the Ardennes, you're probably on holiday to get away from the cleaning. But hear us out: there's a bunch of great reasons to take cleaning products along with you. Messes and spills are unavoidable: from disasters at the dinner table to spills at the holiday rental, here's how to use YOKUU's probiotic cleaners on your next holiday.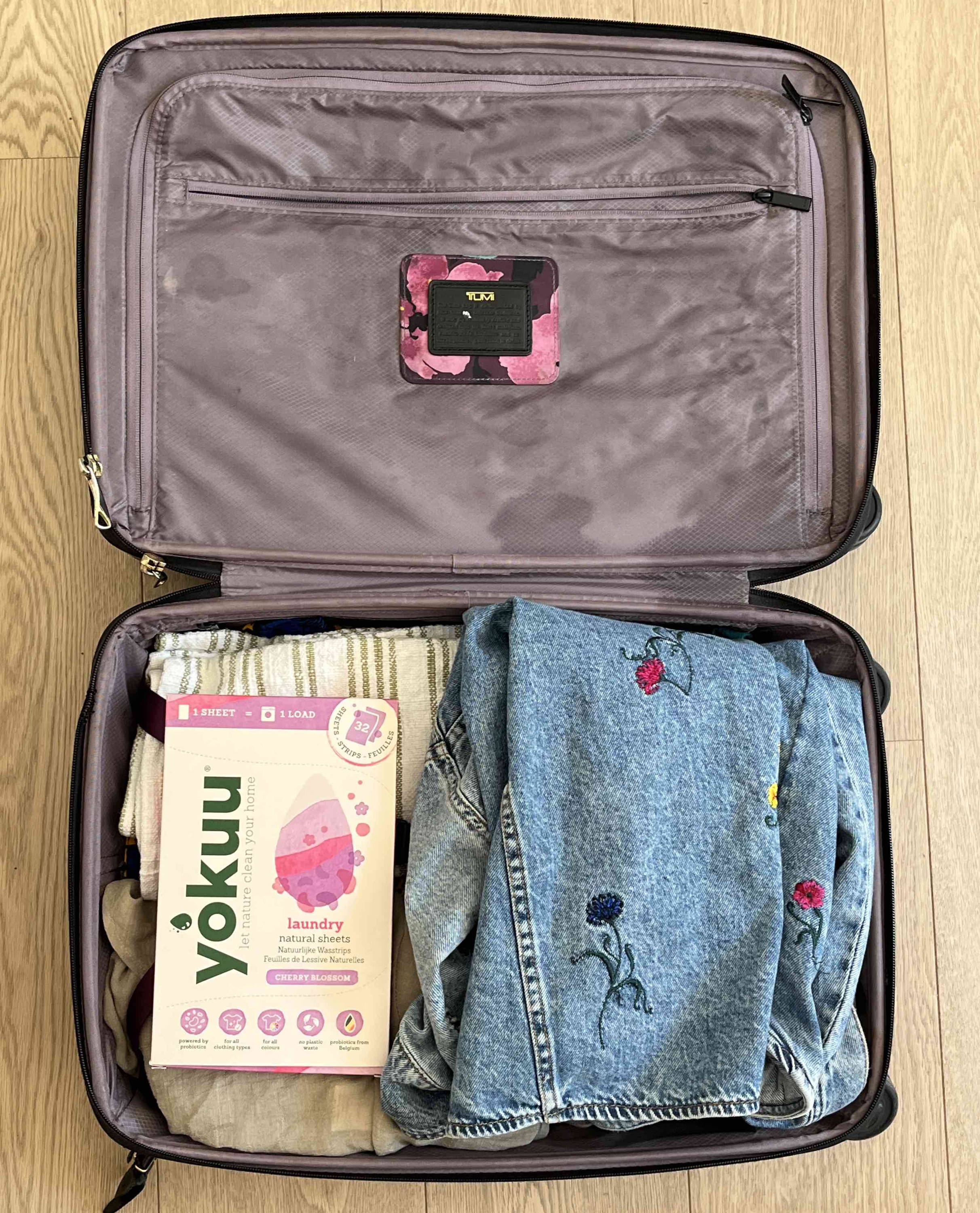 Spilled some pasta pomodoro on your new blouse? 😱 FYL. Paying for laundry service? NEVER! That's why you brought your laundry sheets along!
Here's how to do a quick hand wash; anywhere, any time:
1. Fill a sink with warm water
2. Add a Laundry Sheet to the water and stir to dissolve
3. Add your clothes to the sink and leave to soak for 10-15 mins. Gently rub dirt and stains.
4. Rinse the clothes with clean water.
5. Wring out excess water and hang to dry in that delicious holiday sun.
Our Laundry Sheets provide an amazing, lightweight alternative to traditional products, and they're eco-friendly to boot. No more dosing powders or liquids, easy to transport, and super lightweight. Plus they're packed with YOKUU's beneficial bacteria, for an ultra-deep clean.

Bonus tip: Keep a pack of Summer Flower or Cherry Blossom laundry sheets in your luggage to keep your clothes smelling fresh all holiday.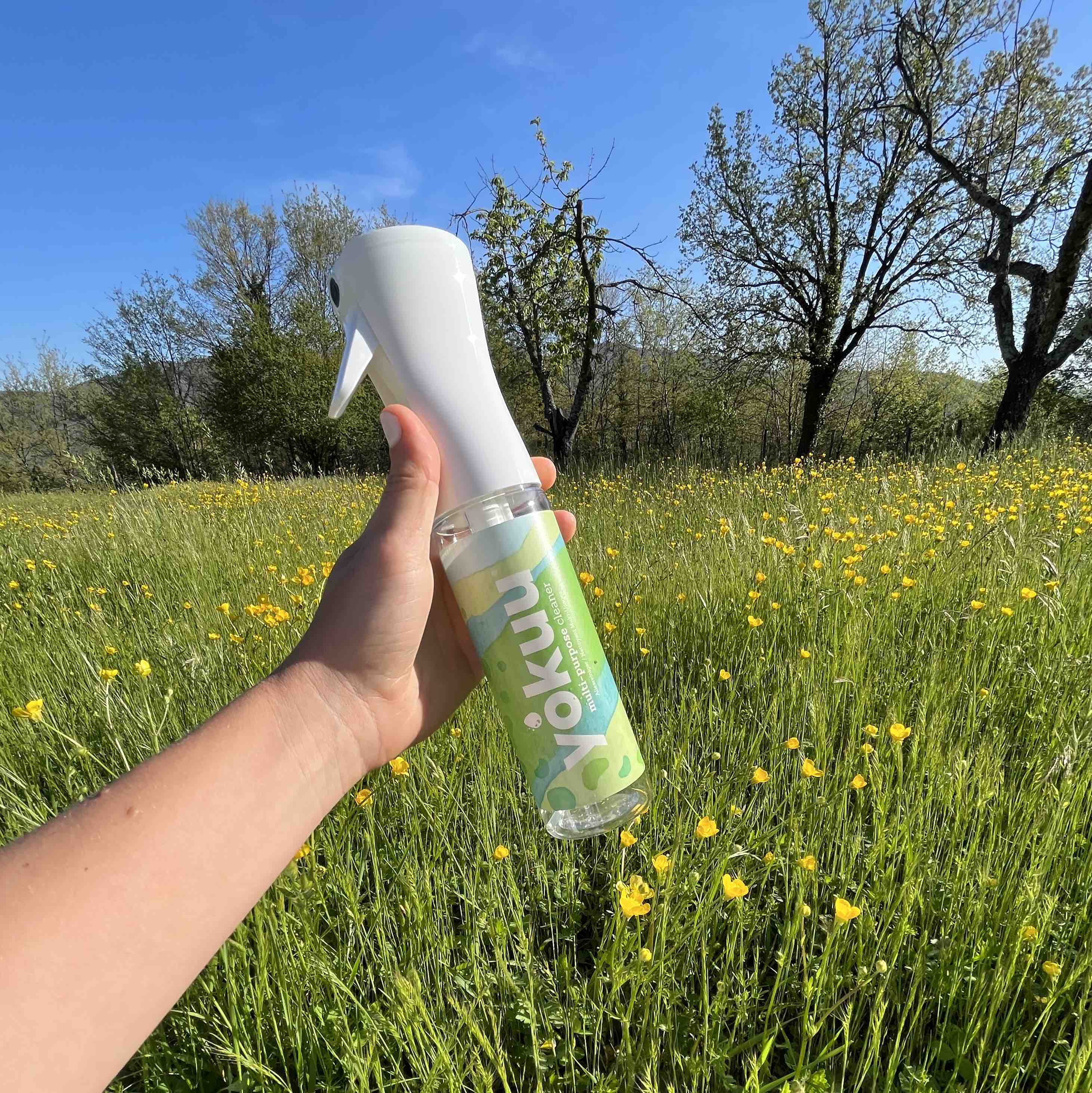 For quick, child-friendly cleaning
Sticky messes from melted ice lollies, spills on the carpet, and clothes that smell like the campfire. No job is too big for our probiotic Multi-Purpose Cleaner.
The empty bottle and pearl are lightweight and water-free, meaning they're a great addition to your luggage. And because the product is 100% safe, you can use it to clean up after your kids. Lucky you!
You don't need to go far to enjoy a holiday… Try your own back yard!
To make the most of that summer feeling, get to cleaning before your staycation begins. And if your decking is looking worse for wear, you can use our eco-friendly, powerful Floor Cleaner to get it back to its former glory.
Here's how to clean your wooden decking:
1. Clear the surface of your deck, remove any chairs, furniture, and small potted plants.
2. Use a brush and give the space a thorough sweep.
3. Prepare YOKUU's Floor Cleaner by adding a teaspoon of powder to 5-10 litres of tepid water.
4. Using a stiff-bristtled brush, scrub the decking with the solution.
5. Leave water to stand for 10 minutes, then rinse away with clean water.
Our floor cleaner is 100% safe and eco-friendly, meaning you won't be damaging the environment with toxic products.
Everything looking nice and clean?
Only one thing left to do: uncork that bottle of cava, and let the summer begin!
Enjoy your holiday,
Your friends at YOKUU

For Belgium, Netherlands,
Luxemburg & France

SHARE YOKUU WITH A FRIEND
And receive a 30% discount on all of our products (more info here!)

We donate a portion of our earnings to non-profit organisations